SURPRISE your family with a quick and easy no bake or cook recipes which will give you millions of brownie points.
To satisfy their sweet tooth get cracking with a no bake eclair cake by allmyrecipes:
Ingredients
2 x packets Tennis biscuits
2 vanilla instant pudding
3 1/2 cups milk (I used skim)
250ml Orley whip
Ingredients for the icing:
3 tablespoons of Cocoa
1 1/2 cups icing sugar
3 tablespoons of butter (room temperature)
3 tablespoons of warm milk
Mix above ingredients till smooth. Add more icing sugar if you like the frosting a little thicker. If it's too thick, just add a little more milk.
Mix pudding and milk in a bowl. Blend together for about 2 minutes then fold in the cool whip.
Spray a 9 x 13 pan with non-stick spray. Place a layer of whole Tennis biscuits on the bottom, then top with 1/2 the pudding. Cover pudding with another layer of Tennis biscuits, top with remaining pudding and another layer of Tennis biscuits. Then carefully spread the frosting on the biscuits.
Chill over night or for at least 8 hours.
Impress your fussy kids  with a Creamy Avocado and White Bean Wrap if they prefer a salty and more spicy taste. Recipe by eatingwell.com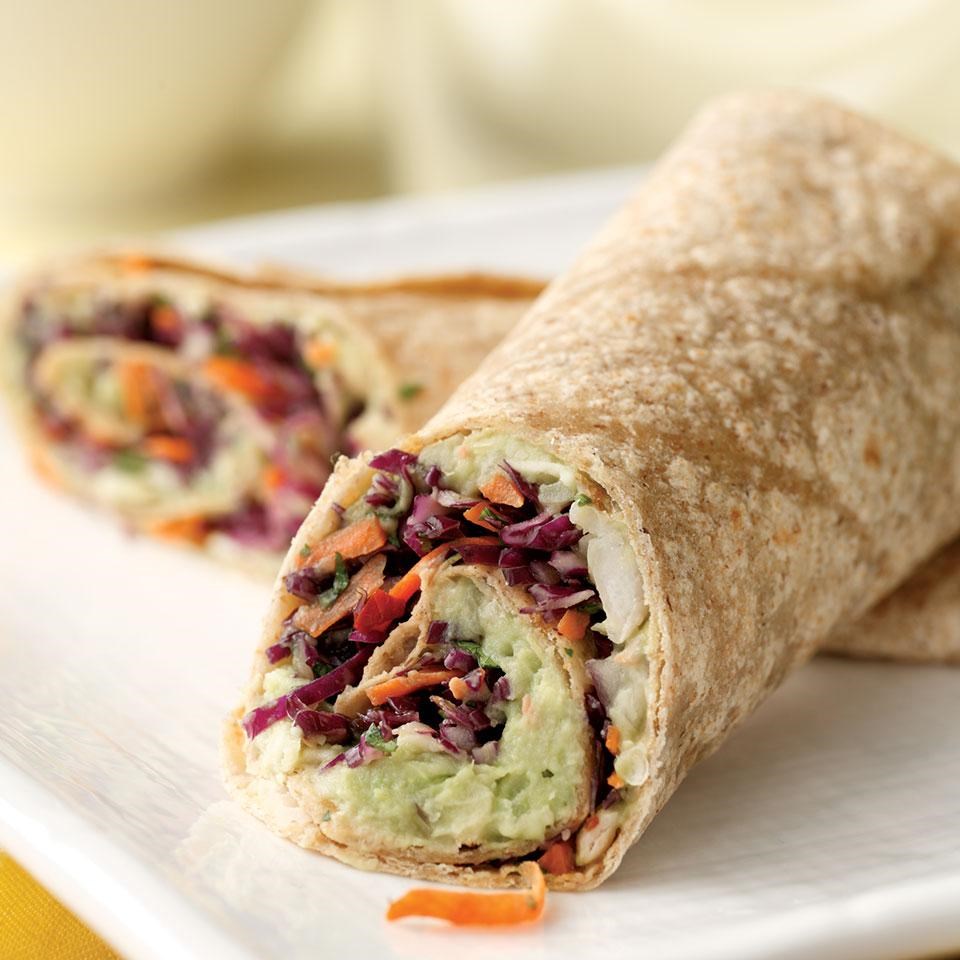 Ingredients:
2 tablespoons cider vinegar
1 tablespoon canola oil
2 teaspoons of chilli (hot) sauce
¼ teaspoon salt
2 cups shredded red cabbage
1 medium carrot, shredded
¼ cup chopped fresh cilantro
1 can white beans, rinsed
1 ripe avocado
½ cup shredded sharp Cheddar cheese
2 tablespoons minced red onion
4 8- to 10-inch whole-wheat wraps, or tortillas
Method
Whisk vinegar, oil, hot sauce and salt in a medium bowl. Add cabbage, carrot and cilantro; toss to combine.

Mash beans and avocado in another medium bowl with a potato masher or fork. Stir in cheese and onion.

To assemble the wraps, spread about ½ cup of the bean-avocado mixture onto a wrap (or tortilla) and top with about ⅔ cup of the cabbage-carrot slaw. Roll up. Repeat with remaining ingredients. Cut the wraps in half to serve, if desired.
MORE: recipes and ideas