Already run a mile a day?
What makes someone uncomfortable depends on the person, but what's universally true is the value of recognizing boundaries and continually pushing them.
As Quora user Joos Meyer explains in response to the question, "What uncomfortable things such as cold showers can improve your life?" pushing your comfort zone is the key to self-improvement.
"I think the best methodology is to every day or week set a task or find a situation that makes you slightly uncomfortable. Do that thing. This will incorporate the experience into your model of 'normality' and hence expand your 'comfort zone,'" he writes.
Here are some uncomfortable things that can be tackled to help you grow:
1. Question everything
"The most uncomfortable thing one can do is to question everything that is taken for granted and seek answers," writes Malli Gurram. "Try to see the other side of the norm."
2. Be honest
Being the most honest you've ever been with someone in your life will be one of the most uncomfortable things you can do, but it could also be the most valuable.
3. Meditate
Oftentimes, slowing down and finding inner calm can be especially difficult for those of us who are constantly on the go and thinking of the next things we need to do.
But the benefits can include enhancing your cognitive capacity, emotional intelligence, and overall self-discipline.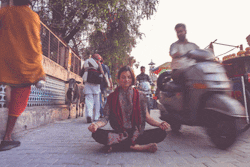 4. Wake up extremely early
Ekin Öcalan loves to wake up before sunrise because it provides the perfect study-and-work environment. Waking at 5 am, while everyone else sleeps, is the perfect, albeit challenging, way to begin the day in silence, he writes.
5. Watch your pennies
Keep track of every penny you spend, from auto repairs and life insurance to coffee and french fries, for several months. Try paying for everything you can with cash.
You'd be surprised how much debt you can pay off when you literally watch your pennies.
6. Do something creative
While fear of rejection and failure are powerful demotivators, having a creative outlet can do wonders for our bodies and minds. What's more, keeping your work to yourself also guarantees that nobody else will ever love it.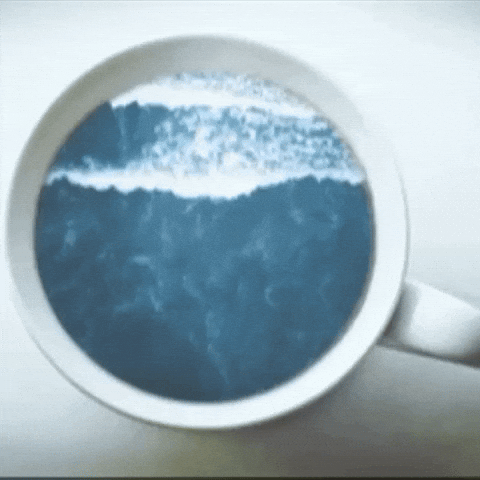 7. Volunteer
Volunteer for a nonprofit or doing selfless deeds. Volunteering can make you feel like you're part of something big.
8. Track what you eat
Keeping track of all the food you eat and all the exercise you do in a day can be challenging, but so worth it if you can form the habit.
9. Eat only nutritious food
After you track your food, start eating only what is truly nutritious — this will change your life forever.
The short answer here is to prepare your own food, eat organic as much as possible — yes, it's expensive, but it's cheaper than the medical bills and lost performance. Focus on lean meats and veggies, avoid grains (they're disastrous for most of us), and when you do eat something that isn't good for you, notice the difference in how you feel.
This will be uncomfortable for a number of reasons: It's hard; it's socially limiting; it can be more expensive if you are used to eating off the dollar menu; it's not as tasty when you start and it takes more time.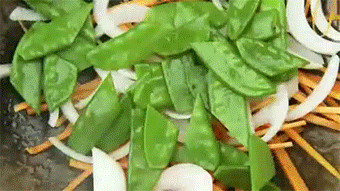 10. Practice public speaking
It may be scary to think about, but you never know when you may be called upon to speak in public. Practice, while daunting, is the key to improving your communication skills.
11. Talk to someone new
See someone you're interested in? Go talk to them.
The worst that can happen is an epically catastrophic rejection, which gives you something funny to talk about. That and increased confidence in your abilities next time."
12. Leave your phone in your pocket
How many times have you checked your phone while reading this?
There's something to be said of taking a digital detox and allowing our minds to wander. Rather than reaching for our phones when we're bored, research suggests that leaning into boredom can help make us more productive, goal-oriented, and creative.
Plus, it's just good manners when you're in social settings.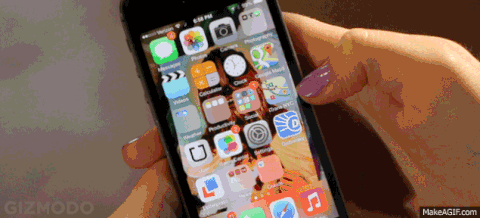 13. Pick just one thing to master at a time
Your approach to self-betterment might be trying as many things as possible and seeing what works. But using the opposite tactic, though uncomfortable, is key.
If you're constantly changing interests, you're never going to discover your own internal progress. So pick one thing and become progressively committed to mastering it.
14. Accomplish an almost impossible goal
The most uncomfortable thing you can do, is to set and achieve a goal that's harder than something you've ever done before.
To do that, think about a thing you're comfortable doing every day and amplify it until you get to a point where you become really scared of doing it. If you run a mile every day, the idea of running seven might terrify you. Set this as your one-year goal.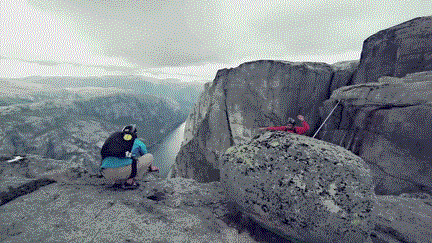 DID YOU KNOW?
Click on the words highlighted in red to read more on this and related topics.
To receive news links via WhatsApp, send an invite to 061 694 6047
The South Coast Sun is also on Facebook, Twitter, Instagram and Pinterest – why not join us there?
Do you have more information pertaining to this story?
Feel free to let us know by commenting on our Facebook page or you can contact our newsroom on 031 903 2341 and speak to a journalist.
(Comments posted on this issue may be used for publication in the Sun)